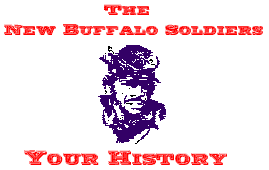 Number 3: The Forts of 1868-70






Kansas

Fort Leavenworth, first known as Cantonment Leavenworth, was established by Colonel Henry Leavenworth on the west bank of the Missouri River in May 1827 to protect the western frontier and travelers on the Santa Fe Trail. A military road to supply forts in Indian territory stretched southward from Fort Leavenworth to Trading Fort, Fort Scott and Spring River in southern Kansas and on to Fort Gibson in Oklahoma. During the early decades of the 19th century, Fort Leavenworth occupied a central position in what was known as the "Permanent Indian Frontier." It served to protect the Indians from settlers, to suppress the liquor traffic, to reduce intertribal warfare and to regulate and protect legitimate trade. It also figured in Dodge's 1835 expedition and Kearnys 1845 expedition. Fort Leavenworth had a vital role in the protection of Union interests in Kansas and western Missouri at the beginning of the Civil War, and during the war Camp Lincoln was established at Fort Leavenworth to muster the volunteers coming into federal service. After the Civil War, four segregated black regiments, two cavalry and two infantry, were added. The first commander of the 10th Cavalry was Colonel Benjamin Grierson. His unit gained fame as "Buffalo Soldiers", a name given them by the Indians. The 10th Cavalry transferred from Fort Leavenworth to Fort Riley to guard the construction of the Kansas Pacific Railroad. Fort Leavenworth was directly involved in the Indian wars through 1878, when Chief Joseph's Nez Perce tribe was detained at the fort after their defeat in 1877. A military prison was opened in 1875. In addition in 1881, the School of Application for Infantry and Cavalry, the forerunner of today's Command and General Staff College was formed. Fort Leavenworth is the oldest permanent United States military post west of the Missouri River. The post is still operative as the 35th Infantry Division is stationed there.

Fort Riley, Kansas: The regimental headquarters until April, 1868, Initially established in 1852 and named for General B. C. Riley and located on a high plateau on the left bank of the Kansas River at 1.084 feet above sea level. Consisted of barracks for 1 company, officer's quarters, guard house, hospital, ordinance building and magazine. The fort had a 700 book library.

Fort Wallace: Located in Kansas, approximately 420 miles west of Fort Leavenworth, on the South Fork of the of the Smoky Hill River at 3,320 feet. Average temperature ranged from 25 to 81¡ F. First opened in 1865, built upon 14 square mile government reservation. Abundant, local wildlife and very plentiful rattlesnake population. The buildings consisted of barracks, officer's quarters, guardhouse, hospital, mess and kitchen, stone storehouses and cemetery. for 1 company, officer's quarters, guard house, hospital, ordinance building and magazine. The fort had a 700 book library.

Fort Hays: Located in central Kansas on Big Creek, a branch of the Smoky Hill River, at 1,893 feet altitude and occupying nearly 7500 acres. Located nearest Forts Larned, Dodge, and Wallace. The name was changed from Fort Fletcher to Fort Hays 1866-67. Built in winter of 1867-68 to house four companies. Temperatures in the summer max of 105+ and -10 in the winter, average temperature ranged from 25-82 degrees F. Variety of local foods including fish were available. Also with stone guardhouse and a frame hospital erected in the winter of 1867.




Fort Larned: Located in Kansas on the right fork of the Pawnee River at 1,932 feet above sea level, occupying 16 acres. It was original constructed in 1860 as Camp Alert, and was named for Col B. F. Larned. It was rebuilt in 1867, to include 2 enlisted barracks, 3 officers quarters, Commissary, hospital and quartermaster storehouses. Average temperatures ranged from 25-84 degrees F.

Fort Harker:

Fort Dodge: Located on the north bank of the Arkansas River at 2,600 feet, on the old Santa Fe Trail. Considered a weak position militarily because the fort is commanded over by a bluff. It was also considered poor from a sanitation standpoint because it was located on low ground. In 1867, there was an outbreak of Cholera thought to be associated with the arrival of black troops enroute to New Mexico.




Oklahoma

Fort Gibson: In May of 1868, the regimental headquarters was moved to Fort Gibson, Cherokee Nation, Indian Territory, saw some important actions. Located on the east bank of the Grand River, on 421 square acres at 600 feet. Established in 1824 by Col. Arbuckle.

Fort Arbuckle: Located in Oklahoma, originally opened in 1851. A subpost in Indian Territory, supported by Fort Gibson.




References
1. Soldier and Brave., Billington, Ray. Harper and Row 1963.

2. Surgeon General's Office; Circular No 8: Hygiene of the United States Army. Billings, J. Sol Lewis, NY, 1974.

3. Kansas Historical Society



© 2000-2001 by Dr John Productions
The New Buffalo Soldiers
Shadow Hills, CA.
All rights reserved.